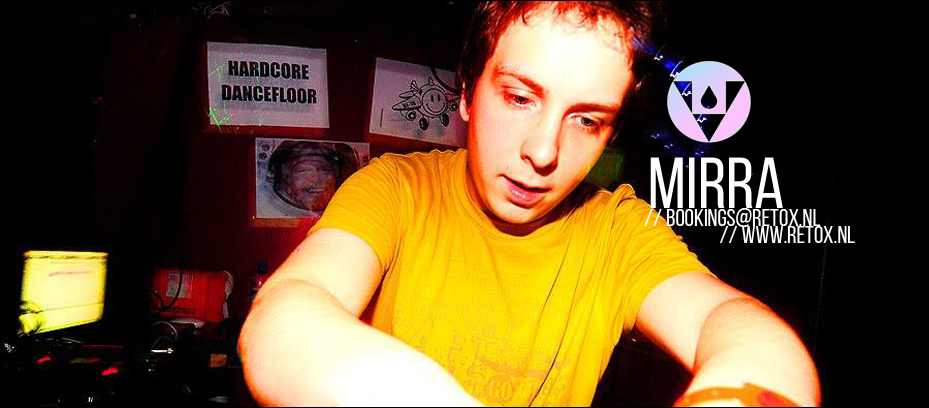 bookings@retox.nl
Mirra was born into a Moscovian musical family in 1986 – His father played strings and his mother played the piano.
After playing the piano in music school for 8 years, he once discovered some illegal tapes in the garbage near his house.
They contained genres he never heard of before such as breaks, rave and hardcore. This was the turning point: he decided to combine his classical piano skills with electronic music. He found his way through the internet and what was available on there, getting in contact with like minded musicians and learn more about producing.
He produced his first track in 2002, and his first EP "Never Knows Best" was released on vinyl in 2007. From this moment on – he established his name in the breakcore scene. This lead to performing (mostly as Mirra + Fay) at various parties in Europe – from the Netherlands to Bangface UK.
Mirra collaborated with FFF, Monster Zoku Onsomb, End.User, DJ Hidden, Xanopticon and Cardopusher & many more.
>> facebook
>> soundcloud